Product Description
carbon dioxide
First, characteristics and uses
Chlorine dioxide is a strong oxidant that is not carcinogenic, teratogenic or mutagenic. Compared with chlorine gas, chlorine dioxide has the following advantages: it not only kills common microorganisms, but also has fungicidal spores, kills viruses and the like; does not interact with ammonia, phenol and unsaturated compounds; pH changes have little effect on bactericidal effect, so It is especially suitable for use as a biocide in circulating water of fertilizer plants; it can completely replace chlorine and non-oxidizing biocides, so it is very economical.
Because of its high efficiency, broad spectrum, non-toxicity and non-irritation, chlorine dioxide is a new generation of safe and versatile disinfectant. Can be widely used in drinking water, circulating cooling water, environmental disinfection, food preservation, deodorization, medical device disinfection. It can also be used for the bleaching of pulp and fabric, the decolorization of sugar, the sterilization of food and processing equipment, etc.
Second, technical indicators in line with HG/T2777-1996
Third, the method of use
Chlorine dioxide can replace chlorine gas in the circulating cooling water as a bactericidal algaecide, and 30-50 mg/L is added every 2 to 3 days. It is treated with acid for 10 to 15 minutes before use, and then put into the suction port of the circulating water pump. For the slime stripping treatment, 100 to 200 mg/L can be added.
Chlorine dioxide should be used immediately after activation.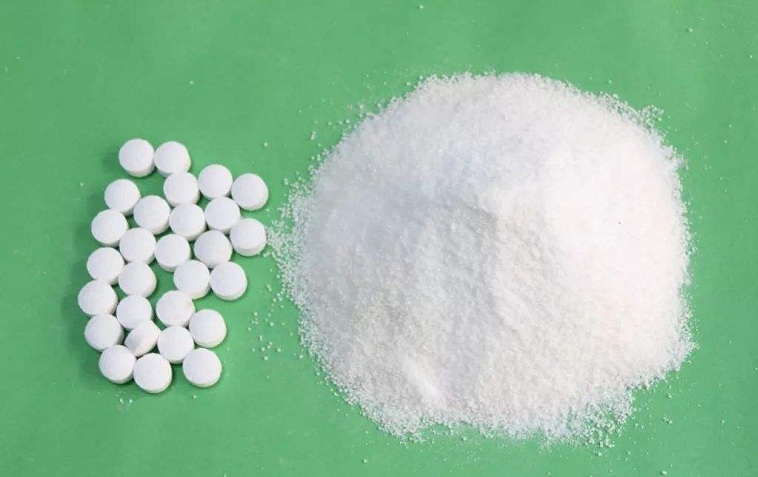 Fourth, packaging and storage
Chlorine dioxide is packed in plastic drums, 25kg per drum or according to user requirements; stored in a cool and ventilated place indoors, avoid direct sunlight. The storage period is ten months.
Five, security protection
Chlorine dioxide is alkaline. Pay attention to labor protection during operation. Avoid contact with skin and eyes. Rinse with plenty of water after contact.