Product Description
Maltodextrin
Maltodextrin is also known as water-soluble dextrin or enzymatic dextrin. It is made from various types of starch, and its raw materials are starchy corn, rice and so on.
Maltodextrin has low sweetness, no odor, easy digestion, low heat, good solubility, low fermentability, good filling effect, not easy to absorb moisture, strong thickening, good carrier property, good stability and difficult to deteriorate. Maltodextrin contains a large amount of polysaccharides, and also contains trace elements and minerals beneficial to the human body such as calcium and iron, and can promote normal metabolism of the human body.
Widely used in beverages, frozen foods, candy, cereals, dairy products, health care products and other industries, but also in textile, daily chemical, pharmaceutical production.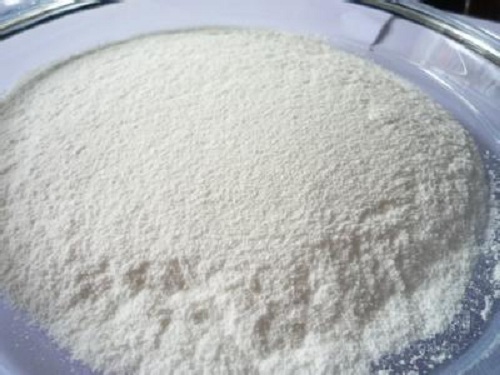 main role:
The composition of maltodextrin is closely related to its hydrolysis process, starch type and the presence of other components in the starch (such as protein, fat, etc.). Different DE values of maltodextrin have different functions and properties: such as thickening, gelling, reducing product sweetness, changing system freezing point, inhibiting ice crystal growth, replacing fat, reducing heat energy, improving texture and acting as a spray or drying Carrier and the like. Maltodextrin is widely used in food production and its market prospects are very broad. How to use maltodextrin is one of the topics of interest to food production technicians.
1. It is used to increase the viscosity, enhance product dispersibility and solubility. Maltodextrin has good emulsifying effect and thickening effect. Used in soy milk, instant oatmeal, and malted milk to thicken, absorb odor, improve taste and extend shelf life; in milk tea, fruit crystal, instant tea, solid tea, vegetable milk, coffee mate, to increase mellow and delicate The taste is rich and the cost is reduced. In coconut milk juice, peanut almond milk and various lactic acid drinks, the emulsifying power is enhanced to make the product stable and difficult to precipitate; in various cans or soups, it is used for foods. Thicken, improve structure, appearance and flavor.
2. Used to inhibit browning reaction
When a large amount of reducing sugars and proteins are present in the food system, the high temperature treatment tends to cause a mutagenic reaction. Because maltodextrin has a low DE value and a small degree of mutated reaction, it can be used as an inert embedding material for microencapsulation of sensitive chemicals such as flavors, fragrances, and drugs.
3. Used as carrier and film preservation
The maltodextrin aqueous solution has no taste, strong binding and adhesion, and can be used as an excellent carrier for various sweeteners, flavoring agents, fillers and pigments to ensure the pure flavor of the material to be carried. The lower DE value of maltodextrin has strong film-forming or smearing properties and can be used for fruit coating preservation.
4. For the preparation of functional foods
Maltodextrin is easily absorbed by the body and can be used in functional milk powders such as athletes, patients, infants and young children, such as sugar-free milk powder and sports drinks. The product volume expands, is not easy to agglomerate, dissolves quickly, and has good brewing properties, thereby improving the nutritional ratio.
5. Used to lower the freezing point;
In ice cream, ice cream and popsicle, the freezing point of the product can be changed without changing the content of soluble solids in the system, the growth of ice crystals can be inhibited, the ice particles can be expanded and exquisite, the viscosity is good, the sweetness is mild, and the mouth is clean. The taste is good.
6, used to reduce the sweetness of the system
Adding maltodextrin to the candy can reduce the sweetness of the system, increase the toughness of the candy, prevent sand and sputum, improve the flavor of the system, and extend the shelf life. This is also positive for preventing gum disease, high blood pressure and diabetes.
7, replace fat
Maltodextrin forms a gel structure, retains moisture, and is often used as a texture modifier. When the DE value is 3~5, it can produce a fat-like texture and taste, and is a high-quality fat substitute. Often used as a substitute for salads, ice cream, sausages and other fats. It also functions as a substitute for grease in powdered fats and oils.
8, used to improve the structure and appearance of food
In biscuits or other convenience foods, the product inlet is not sticky, no residue, and the shape and appearance are clear, smooth and full, reducing defective products and prolonging the shelf life of the product.