Product Description
Disodium phosphate
Name: Disodium hydrogen phosphate Abbreviation: DSP
Aliase: Dibasic sodium phosphate
Foreign Name: Dibasic Sodium Phosphate
Molecular formula: Na2HPO4·nH2O (n=0,12)
Traits: Dodecahydrate is white crystal, relative density is 1.52, easy to weather, 35 ° C melting and lose 5 crystal water, 100 ° C becomes anhydrous, 250 ° C becomes sodium pyrophosphate; anhydrate is white Powder, easy to deliquesce; both are soluble in water, the aqueous solution is weakly alkaline, insoluble in alcohol.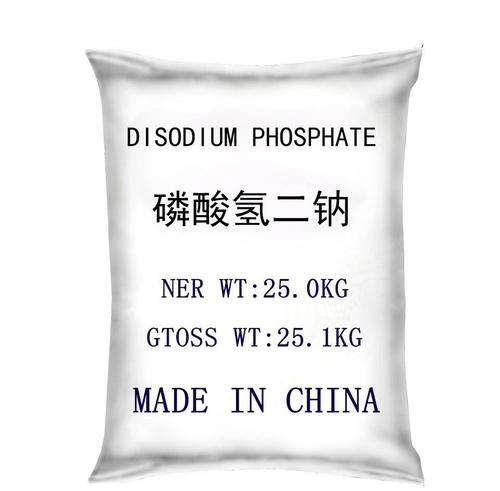 Uses: 12 water for boiler softener, fabric, wood and paper flame retardant, detergent production, glaze and flux, stabilizer for hydrogen peroxide bleaching in printing and dyeing, monosodium glutamate, erythromycin, penicillin , a culture agent for streptomycin and sewage biochemical treatment products, used for electroplating, etc.; used in the food industry for the production of baking powder, as a quality improver, emulsifier, nutritional fortifier, fermentation aid, binder; The water is used as a flame retardant, a weighting agent for silk, a auxiliaries for reactive dyes, and is used in place of borax in welding and brazing.
Packing: lined with plastic bag, outer layer is packed in plastic woven bag, 25kg or 50kg per bag.
Executive standard: HG/T2965-2009 (industrial grade)