Product Description
Reverse osmosis scale inhibitor
First, performance and use
Reverse osmosis scale inhibitor is a high-efficiency scale inhibitor suitable for reverse osmosis (RO) systems and nanofiltration (NF) and ultrafiltration (UF) systems to prevent membrane fouling and increase water production and water production. Quality, reduce operating costs.
Reverse osmosis scale inhibitor features:
(1) Effective control of inorganic scale fouling in a large concentration range, LSI. Large allowable value is 2.8 without acid addition.
(2) does not aggregate with iron-aluminum oxide and silicon compounds to form insoluble matter
(3) It is especially effective for controlling iron, aluminum and heavy metal pollutants. The concentration of iron on the influent side is allowed to reach 8.0mg/L.
(4) It can effectively inhibit the polymerization and deposition of silicon, and the concentration of SiO2 on the concentrated water side can reach 290 mg/L.
(5) Can be used for reverse osmosis CA and TFC membranes, nanofiltration membranes and ultrafiltration membranes
(6) Excellent solubility and stability
(7) The feed water PH is effective in the range of 5-10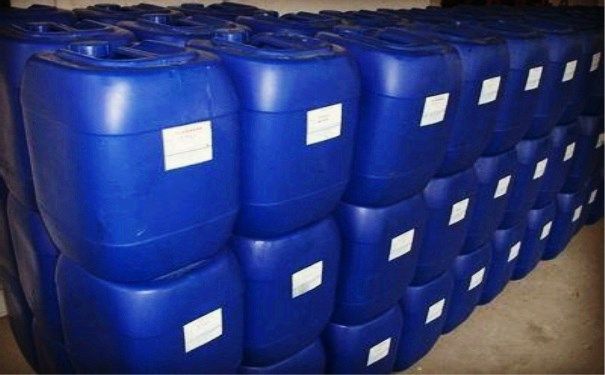 Second, technical indicators
Third, the method of use
The dosage of the reverse osmosis scale inhibitor is determined based on the water quality analysis report and the reverse osmosis system. Generally, the dosage is 3-5mg/L. In the recommended dosage range, most of the following types of scale can be controlled: calcium carbonate, calcium sulfate, barium sulfate, barium sulfate, iron hydroxide, aluminum hydroxide and silicon.
Fourth, packaging
The reverse osmosis scale inhibitor is 8 times concentrated at the factory. 5 gallons per barrel (27.55 kg), diluted 8 times and then converted into 220.4 kg standard solution.
V. Security and protection
The reverse osmosis scale inhibitor is weakly acidic. Pay attention to labor protection during operation. Avoid contact with skin and eyes. Rinse with plenty of water after contact.