Product Description
Corrosion and scale inhibitor

There are many kinds of scale inhibitors, usually some compound compounds, and the types should be selected according to the metal surface condition, the composition of the corrosive medium and the operation conditions. The scale inhibitors commonly used in water treatment are inorganic polyphosphates, organic phosphonic acids, phosphonic acids, organic phosphonates, polycarboxylic acids, and the like.
There are many types of scale inhibitors, and the products that have both corrosion and scale inhibition functions are:
Organophosphorus scale inhibitors: such as ATMP, HEDP, DTPMPA, EDTMPS, HPAA, etc.;
A small amount of polymer also contains certain scale inhibition and corrosion inhibition functions, such as phosphonocarboxylic acid copolymer, green scale inhibitor corrosion inhibitor PESA, PASP and the like.
Scale and corrosion inhibitors are mainly used in industrial circulating water systems such as power plants, steel plants, fertilizer plants, oilfield water injection systems, and so on. The average end user uses a single agent as a scale inhibitor. It is necessary to add a special corrosion and scale inhibitor according to the system setting scheme.
There are also many special corrosion inhibitors, such as MBT (copper corrosion inhibitor), BTA (benzotriazole), TTA (methyl benzotriazole), and hydrochloric acid pickling inhibitor.
Aminotrimethylene phosphonic acid ATMP
ATMP has good chelation, low-limit inhibition and lattice distortion. It can prevent the formation of scale, especially calcium carbonate scale, from scale-forming salts in water. ATMP is chemically stable in water and is not easily hydrolyzed. When the concentration in water is high, it has a good corrosion inhibition effect. ATMP is used in thermal power plants, refinery circulating cooling water, and oilfield refilling systems. It can reduce the corrosion and scaling of metal equipment or pipelines. ATMP is used as a metal ion chelating agent in textile printing and dyeing industries, and can also be used as a metal surface treatment agent. ATMP solid is a crystalline powder, easily soluble in water, easy to absorb moisture, easy to transport and use, especially suitable for cold winter areas. Due to its high purity, it can be used as a metal chelating agent and metal surface treatment agent in the textile printing and dyeing industry.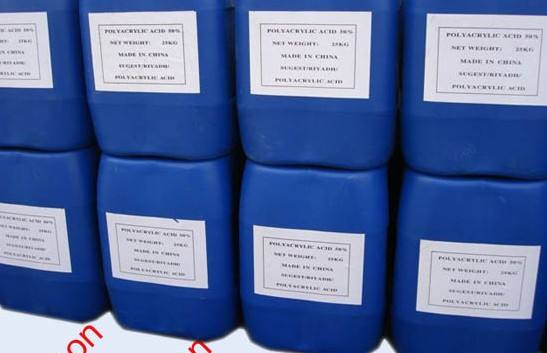 Hydroxyethylidene diphosphonic acid HEDP
HEDP is an organic phosphate scale inhibitor that forms stable complexes with various metal ions such as iron, copper and zinc, and dissolves oxides on metal surfaces. HEDP can still play a good role in corrosion inhibition and scale inhibition at 250 ° C. It is stable at high pH and is not easy to be hydrolyzed. It is not easy to decompose under light and heat conditions. Acid and alkali resistance and chlorine oxidation resistance are better than other organic phosphoric acid (salt). HEDP can form a six-ring chelate with metal ions in water, especially calcium ions. Therefore, HEDP has good scale inhibition effect and obvious solubility limiting effect. It is ideal when used in combination with other water treatment agents. Synergistic effect.
HEDP solids are high-purity products suitable for use in cold winters; they are especially suitable for cleaning agents and household chemicals in the electronics industry.
HEDP is widely used in industrial circulating cooling water systems such as electric power, chemical industry, metallurgy, chemical fertilizers, and scale and corrosion inhibition of medium and low pressure boilers, oilfield water injection and oil pipelines. HEDP can be used as a metal and non-metal cleaning agent in the textile industry. , peroxide stabilizer and fixing agent for bleaching and dyeing industry, complexing agent for cyanide-free electroplating industry. HEDP as a scale inhibitor generally uses a concentration of 1~10mg/L, as a corrosion inhibitor, the general concentration is 10~50mg/L; as a cleaning agent, the concentration is generally 1000~2000mg/L; usually combined with polycarboxylic acid type scale inhibitor and dispersant use.
HEDP liquids are packed in plastic drums at 30Kg or 250Kg per barrel. HEDP solids are packed in plastic woven bags lined with polyethylene bags. The net weight of each bag is 25kg, which can also be determined according to user needs. Store in a cool and ventilated place indoors, protected from moisture, and stored for ten months.
HEDP is acidic and should be avoided in contact with eyes and skin. Once splashed on the body, rinse immediately with plenty of water.
Ethylenediamine tetramethylene phosphonate EDTMPS
Ethylene Diamine Tetra (Methylene Phosphonic Acid) Sodium
Alias: Ethylenediamine tetramethylenephosphonate, Ethylenediaminetetramethylene Phosphate, Ethylenediaminetetramethylene Phosphate
CAS No. 1429-50-1
Molecular formula C6H12O12N2P4Na8 Relative molecular mass: 612.13
EDTMPS is a nitrogen-containing organic polyphosphonic acid, which is a cathodic corrosion inhibitor. Compared with inorganic polyphosphates, the corrosion inhibition rate is 3 to 5 times higher. It is miscible with water, non-toxic and non-polluting, chemically stable and temperature-resistant, and has good scale inhibition effect at 200 °C. EDTMPS can be dissociated into 8 positive and negative ions in aqueous solution, and thus can be chelated with a plurality of metal ions to form a plurality of monomer structure macromolecular network complexes, which are loosely dispersed in water, so that normal crystallization of calcium scale is destroyed. EDTMPS has good scale inhibition effect on calcium sulfate and barium sulfate scale.
EDTMPS is used as a corrosion and scale inhibitor for circulating water and boiler water, a complexing agent for cyanide-fre
e plating, a chelating agent for the textile printing and dyeing industry, and an oxygen bleach stabilizer.